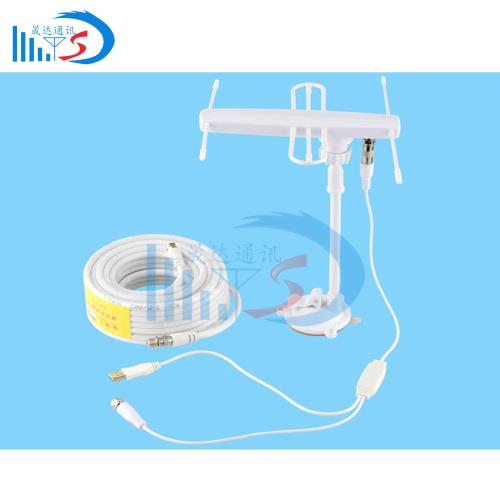 True to the high-gain terrestrial digital TV antenna recently developed by DTMB Smart TV, with the popularization of terrestrial digital TV programs, digital terrestrial TV signals have been launched in many cities, and more and more viewers are receiving. However, many viewers do not know whether they have already opened DTMB terrestrial digital TV in their local area, let alone the content of terrestrial digital TV programs transmitted. Today, I will teach you how to know whether the digital terrestrial TV signal has been activated. Method.
Here are a few of the methods we use:
1. Observe the neighbors, colleagues or circle of friends to see if there is any digital TV signal received from the ground wave. If it is, it must be opened.
2. Search the city's ground waves online to see if anyone has published some reports of the city receiving ground waves. Go to the local forum to see if anyone is discussing the city's ground waves. Here the audience is told a site for terrestrial digital TV shows. "TV China" currently includes terrestrial digital TV parameters in cities across the country. The ground wave parameters of this site are updated at any time. You can go to your own province to view it and keep an eye on parameter updates. At the same time, if you search for new programs, you can also share them with everyone in the "TV China TV" digital TV section.
3. Purchase ground wave digital set-top box, receiving antenna and other equipment, and check it out in person. If you are purchasing a 40-inch or more smart TV in the past two years, you can check whether the HDTV that receives the terrestrial digital signal is supported by setting the input source option to check whether there is a DTMB icon. (Receiving DTMB terrestrial digital signal antenna equipment is available separately)
4. Telephone consultation with the local radio and television administration, the provincial and municipal communications administration or the telecommunications network operator, they should be clearer. Of course, this inquiry does not necessarily answer you. After all, the current major promotion of cable TV; IPTV TV, OTT TV industry are restricted by the SARFT, not to mention DTMB terrestrial digital TV.